7 Exceptional Four-Tier Wedding Cake Recipe Suggestions for Your Memorable Day
Exquisite Four-Tier Wedding Cake Recipes to Elevate Your Special Day
Your wedding day is a momentous occasion, a day that marks the union of two souls in love. It's a day filled with joy, laughter, and cherished memories. Every detail of your wedding should reflect your unique style, and that includes the wedding cake. A four-tier wedding cake is a classic choice, providing elegance, grandeur, and ample space for creative decoration. In this article, we present to you the 7 best four-tier wedding cake recipe ideas that will elevate your special day to extraordinary heights.
Of course, your budget will also influence your decision about how big your wedding cake should be.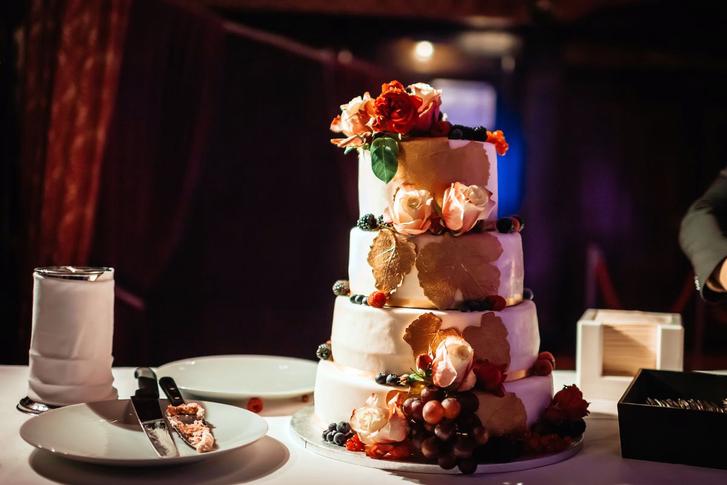 If you decide you want a four tier wedding cake for your wedding but would like to either make it yourself or have a friend make it for you, you'll need a recipe. We have found 7 best four tier wedding cake recipe ideas for your special day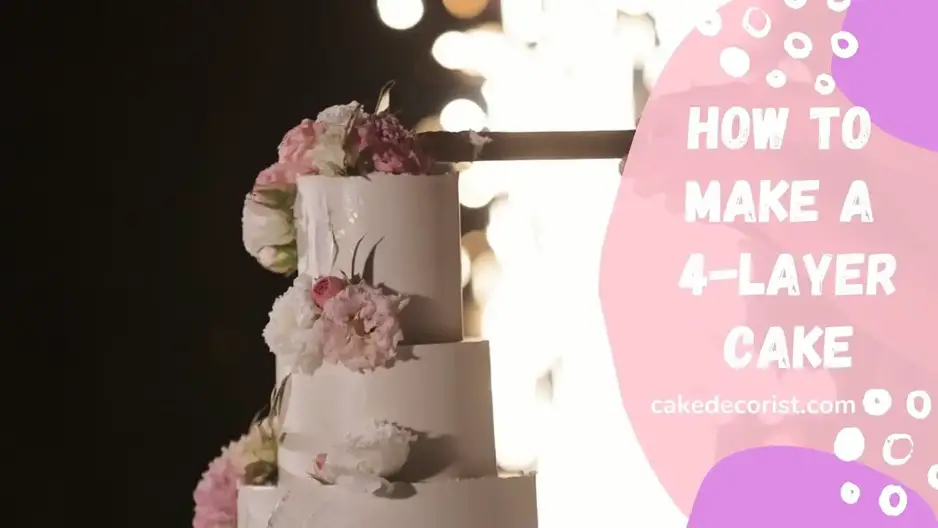 This exquisite four-tier wedding cake is a delightful fusion of chocolate and orange flavors, perfect for serving 100 guests.
The color palette of this cake is meticulously chosen to match the couple's wedding theme, but fear not, you can customize it to harmonize with your own color scheme. Just ensure the gradient transitions smoothly from light to dark across all four tiers.
Two tiers boast the richness of chocolate, crafted from bittersweet chocolate and cocoa powder. The other two tiers are a zesty orange delight, flavored with finely grated orange zest.
These scrumptious sponge cakes can be prepared well in advance and stored in the freezer for up to two weeks. Wrap them carefully in plastic and then foil to preserve their moisture.
You'll be assembling a 6-inch and 10-inch orange-flavored cake and an 8-inch and 12-inch chocolate cake to form the magnificent four-tiered masterpiece.
Each cake is delicately sliced in half, brushed with a luscious orange liqueur-infused syrup, and generously spread with velvety icing. After setting, the tiers are beautifully adorned with various colored icing before the grand assembly into a regal four-tier cake.
This elegant four-tier wedding cake, adorned with fresh flowers and fruit, features a versatile sponge cake base recipe that can be tailored to multi-tier or any desired cake size or shape.
Though it's a dense cake, the ingredients combine to create a moist, flavorful delight. Each layer requires only 20 minutes of preparation, and they bake to perfection in just one hour. You'll need four separate layers for this impressive cake.
The recipe suggests it yields 24 servings, but keep in mind that a four-tier wedding cake traditionally provides ample portions for around 75 guests.
Key ingredients include butter, sugar, eggs, flour, baking powder, baking soda, sour cream, and a dash of vanilla extract for that delightful flavor. This versatile recipe can be applied to round, square, rectangular, or bundt cakes.
For a stunning four-tier wedding cake, opt for 6, 8, 10, and 12-inch round cake pans. After ensuring the layers are level, cover them with a simple white frosting and assemble them. To give it an extra touch, pipe frosting around the base of each layer to conceal the cake board, and embellish with fresh flowers and fruit.
If you or a friend are considering creating your own wedding cake instead of hiring a professional, this recipe is your trusty companion.
The cake mix forms the foundation, and you can enhance its flavor by adding ingredients like vanilla or almond extract. This cake consists of three layers per tier, necessitating the baking of twelve cakes in total. Once cooled on wire racks, trim the tops to ensure each layer is perfectly level.
Begin assembling your cake by placing the bottom layer on a sturdy cake drum. Add a layer of frosting, and any desired filling, encircled by a ring of frosting to keep it in place. Continue this process with another layer of the same size on top, and repeat for the third layer.
Insert bubble straws to provide support for the tier above, trimming them to align with the top of the cake. Frost the exterior of the cake and then gently scrape off excess frosting to create a crumb coat. Allow it to chill in the refrigerator and replicate this process for the remaining three tiers.
Finally, apply the outer layer of frosting and create a textured finish by scraping off the top layer. Decorate the cake with flowers that match your wedding's color scheme.
While the prospect of crafting your own wedding cake might appear daunting, breaking the process into manageable steps is the key to success. Planning ahead is paramount.
For most cakes, you can bake them a week or two before the wedding to avoid last-minute stress. Freeze the cakes and allow them to thaw the day before the big event. When freezing, wrap them meticulously in plastic and then encase them in foil for optimal moisture retention.
For this particular cake, you'll be preparing a Grand Marnier marmalade filling and luscious whipped cream. Split the cake layers and sandwich them with this delightful filling. Then, apply the first layer of cream and chill until the following day.
A few hours before the wedding, frost the cake with the outer layer and chill it until you're ready to transport it to the venue.
To assemble the cake, insert bubble straws into each tier to support the one above, trimming them to align with the cake's top. Once all the tiers are in place, pipe around the base of each one to conceal the cake boards.
For an unconventional and eye-catching wedding cake, consider this topsy-turvy four-tier creation. While it might appear challenging, a detailed video tutorial guides you through each step.
The video's first part elucidates the counterbalance method used to create this whimsical cake and maintain its stability. The second part illustrates the process of carving the frozen cakes to achieve the desired shape and secure each tier.
Part three of the tutorial teaches you how to expertly frost each tier of the cake, giving it a seamless appearance. Finally, part four provides step-by-step instructions for constructing the cake's structure and assembling the tiers.
Decorate each tier after inserting the dowels. The cake's appearance can be tailored to match your wedding theme or color scheme.
This delectable four-tier buttercream wedding cake employs a standard cake recipe. If you're an experienced baker, you likely have a favorite cake recipe that you frequently rely on. Feel free to use it for this magnificent four-tier cake. However, when baking for someone else, ensure their flavor preferences are met before commencing.
To guarantee stability, all layers must be level, which may entail trimming the tops of the cakes to create a flat surface. Each layer is skillfully sandwiched with a delectable filling. A thin crumb coat of frosting is applied to capture any loose crumbs and provide a clean base for the final layer of frosting.
Wooden cake dowels are used for support when assembling the tiers. Finally, apply the top coat of frosting, add any piped decorations, fresh flowers, or a cake topper to achieve a breathtaking finish.
Naked cakes have gained popularity in the realm of weddings. These cakes are versatile and can feature any type of filling you desire. Most often, they are filled with luscious buttercream or rich chocolate ganache and adorned with fresh fruit, making them ideal for rustic-themed weddings.
To create a four-tiered naked cake, follow the recipe to create a layer for each of the four tiers. You'll need cake tins in sizes of 6, 8, 10, and 12 inches to bake each tier. The depth of the tins allows you to slice each tier horizontally and fill them with sumptuous buttercream or chocolate ganache.
Naked cakes are so named because they remain un-iced, allowing the natural beauty of the cake and fillings to shine through. As you assemble the tiers, place the largest tier on the cake drum, and insert wooden dowels to provide support for the tier above. Continue this process until all four tiers are elegantly in place.
The decoration of your naked cake is entirely up to your personal preference. You can adorn it with luscious berries, vibrant flowers, delicate greenery, or a charming wedding topper. Alternatively, mix and match elements to match your unique wedding theme.
A light dusting of powdered sugar serves as the final touch, adding a touch of elegance to your four-tier naked wedding cake.
Final Thoughts
A four-tier wedding cake makes a striking centerpiece at any wedding reception. Whether you create it yourself or have a talented friend take on the task, the time and effort invested in crafting such a masterpiece will undoubtedly be well worth it. These versatile recipes and creative ideas provide options for every couple, ensuring a unique and memorable addition to your special day.